Customize Your Own Video Game Price Guide
We encountered an error. Your credit card was not charged.
Try refreshing the page. If the problem persists, try upgrading your browser to the latest version available.
The following browsers are known to work well:
3,424 Happy Customers. Including:
"I have been using this for 1 ½ days and have already paid for the monthly charge. It gives my staff the confidence to make decisions."

- Mike Young, Altered Reality

"We used to spend 30 minutes to price a 40+ game trade-in. Now it's down to minutes. It saves us hours per day."

- Kyle Fehr, The Game Hub

"We trust the price data completely. It's not something we think about anymore. It's like that entire part of my business runs itself."

- Paul Simer, Nerdvana

"Your customer service is fantastic. I appreciate your assistance and quick answers to all my questions."

- Taylor, Press Start Games
Automatic Integration with POS Software
PriceCharting price data is automatically integrated with all the major video game Point of Sale (POS) systems. If you are looking for a full POS package integrated with industry standard price data, then checkout these integration partners below.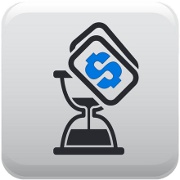 Save yourself time and focus on growing your business
Manually pricing games takes a lot of time and they are constantly changing. Let us do all the work. You and your employees can spend more time helping customers and growing your business.
We make accessing the data convenient and flexible for your needs. Access the data via CSV download, API, or integrated directly into our website as you browse.
See what matters to you
Download only the data important to you and your business. Loose, Complete, and Brand New prices - CHECK. Buy & sell prices - CHECK. UPC & eBay identifiers - CHECK.
Let us know what you want to see. We'll do the rest.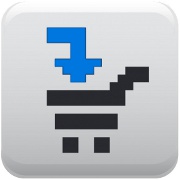 Utilize tools like our lot value calculator
All subscriptions receive free access to our game lot valuation tool. Quickly calculate the total value of a bundle of video games. Easily find out how much to pay for game lots on eBay, Craigslist, garage sales, or store trades.
One-time or Subscription: When making payment you will be given the option for one-time download or subscription. A subscription gives you access to daily updates during the course of the subscription. Subscriptions will be re-billed each month until canceled.

Subscriptions are required for API access.
Do you want a Subscription or One-time payment?
per month
Subscriptions include:
Unlimited access to Lot Valuation Tool
Daily updates to all prices
Automatic payment every month
24 hour access to prices & tools
An error occurred while :