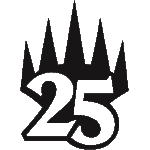 Prices for Magic Masters 25 Magic Cards
Magic Masters 25 card list & price guide. Ungraded & graded values for all MTG A25 Magic Cards.

Click on any card to see more graded card prices, historic prices, and past sales.
Prices are updated daily based upon Magic Masters 25 listings that sold on eBay and our marketplace. Read our methodology.
Shortcuts: Most Expensive, Cheapest, List by Card #
You own: 0 / 501 items 0% Track your collection for free
PriceCharting Index: Magic Masters 25
Average ungraded base card value (excludes variants) for Magic Masters 25 | Compare vs.
Premium: Download Price List
You can filter lists by card number.
You can change the sort order too. This will be remembered as your default for future visits.
Ok
Card

Ungraded

Grade 9

PSA 10

Jace, the Mind Sculptor

$19.75

$183.17

Coralhelm Guide [Foil]

$1.50

Niv-Mizzet, the Firemind [Foil]

$2.89

Urbis Protector [Foil]

$0.99

Jalira, Master Polymorphist #63

$1.28

Act of Treason

$1.99

Ainok Survivalist

$8.40

Akroma's Vengeance

$0.99

Akroma, Angel of Fury [Foil]

$7.88

$100.00

Akroma, Angel of Wrath

$3.94

Akroma, Angel of Wrath [Foil]

$6.53

Ancient Stirrings

$1.50

Ancient Stirrings [Foil]

$2.74

Animar, Soul of Elements

$7.25

Arbor Elf [Foil]

$4.23

Arcane Denial

$2.97

Armageddon

$7.04

Armageddon [Foil]

$12.19

Ash Barrens [Foil]

$2.93

Assembly-Worker

$1.12

Azusa, Lost but Seeking

$3.08

Azusa, Lost but Seeking [Foil]

$10.00

Bident of Thassa [Foil]

$7.34

Blood Moon

$5.48

Blood Moon [Foil]

$16.81

Bloodhunter Bat

$0.99

Blue Sun's Zenith [Foil]

$3.95

Booster Box

$172.50

Booster Pack

Boros Charm

$2.74

Boros Charm [Foil]

$4.90

Borrowing 100,000 Arrows

$1.36

Borrowing 100,000 Arrows [Foil]

$1.24

Browbeat [Foil]

$2.13

Cascade Bluffs

$3.00

$29.00

Cascade Bluffs [Foil]

$5.88

Chalice of the Void

$52.00

$39.95

Chartooth Cougar

$5.00

Cloudblazer

$2.42

Coalition Relic

$2.99

Coalition Relic [Foil]

$5.15

Colossal Dreadmaw

$5.82

Conflux

$3.50

Congregate [Foil]

$1.44

Counterspell [Foil]

$1.95

Courser of Kruphix [Foil]

$3.54

Crimson Mage

$24.11

Cursecatcher

$1.49

$13.34

Darien, King of Kjeldor [Foil]

$12.80

Dark Ritual

$2.38