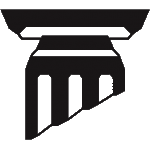 Prices for Magic Legends Magic Cards
Magic Legends card list & price guide. Ungraded & graded values for all MTG Legends Magic Cards.

Click on any card to see more graded card prices, historic prices, and past sales.
Prices are updated daily based upon Magic Legends listings that sold on eBay and our marketplace. Read our methodology.
PriceCharting Index: Magic Legends
Average ungraded base card value (excludes variants) for Magic Legends (details)
You can exclude variants and hardware from these lists.
Your preferences will be used on future visits and other consoles too.
Ok
Card

Ungraded

Grade 9

PSA 10

The Tabernacle at Pendrell Vale

$3,212.35

$4,850.00

$8,200.00

Chains of Mephistopheles

$1,337.51

$1,624.11

The Abyss

$1,052.25

$1,525.00

Moat

$1,190.95

$1,872.00

All Hallow's Eve

$550.00

$952.50

$2,275.00

Nether Void

$906.50

$1,028.50

Gwendlyn Di Corci

$356.75

$630.00

Sylvan Library

$165.00

$413.00

Eureka

$646.72

$902.71

Ivory Guardians

$3.38

$55.71

Dakkon Blackblade

$103.25

$413.93

Divine Intervention

$170.00

$270.00

Mana Drain

$216.83

$402.78

$1,425.00

Concordant Crossroads

$219.23

$326.08

Invoke Prejudice

$385.00

$640.00

Angus Mackenzie

$375.00

$549.00

Mirror Universe

$310.00

$581.63

Booster Pack

$655.86

Living Plane

$385.10

$461.00

Field of Dreams

$157.70

$295.00

$489.00

Acid Rain

$152.41

$345.00

Hazezon Tamar

$262.50

Gosta Dirk

$23.27

$139.99

Nicol Bolas

$179.75

Arcades Sabboth

$57.50

$212.00

Falling Star

$163.76

$295.00

Life Matrix

$47.47

Sea Kings' Blessing

$6.66

Active Volcano

$2.44

$168.66

Cleanse

$171.29

Thunder Spirit

$128.18

$340.00

AErathi Berserker

$4.77

Adun Oakenshield

$159.75

$265.29

Chain Lightning

$13.83

$79.82

Hyperion Blacksmith

$6.83

In the Eye of Chaos

$194.91

$353.07

Nebuchadnezzar

$47.90

$189.91

Gauntlets of Chaos

$15.83

$83.50

Greed

$69.92

$126.75

Hellfire

$145.00

$243.84

Knowledge Vault

$58.75

Land Equilibrium

$261.39

$271.62

Seafarer's Quay

$7.03

Al-abara's Carpet

$57.27

$199.00

Ayesha Tanaka

$21.86

Bartel Runeaxe

$57.63

$117.50

Carrion Ants

$24.52

$77.08

Imprison

$129.51

$289.00

Kismet

$15.87

$58.77

Tetsuo Umezawa

$137.50

$374.99

$11,905.23