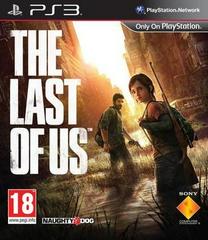 Information de The Last of Us sur (PAL Playstation 3)
Genre:
Action & Adventure
Date de Sortie:
June 14, 2013
PEGI Rating:
Not Applicable
Publisher:
none
Developer:
none
Model Number:
none
Disc Count:
1 game disc
Player Count:
1 player
Also Compatible On:
none
Notes:
none
EAN / GTIN:
none
ASIN (Amazon):
none
ePID (eBay):
none
PriceCharting ID:
48034
Description:
none
More Photos of The Last of Us
Les prix de The Last of Us sur PAL Playstation 3 sont actualisés tous les jours pour chacune des sources énumérées plus haut. Les prix indiqués sont les prix demandés les plus bas de The Last of Us au moment de la dernière mise à jour.
L'historique des ventes ne concerne que les ventes conclues dont le prix a été accepté par l'acheteur et le vendeur. Nous ne tenons pas compte des ventes non conclues.
Les graphiques vous indiquent le prix de The Last of Us à la fin de chaque mois, ainsi que son évolution depuis que nous avons commencé à le suivre.
Les prix en loose, CEB et neufs représentent les prix du marché actuel.