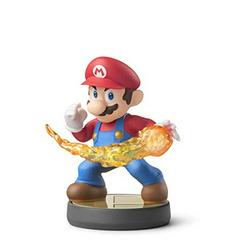 Add this item to your collection.
Keep track of your collection value over time.
Ok
Classificado
Listas Vendidos
Caixa
Apenas

Listas Vendidos
Manual
Apenas

Listas Vendidos
Click tabs to see historic sales data.
Click on a listing to see full details.
Ok
Mario (Amiibo) Detalhes
Género:
Other
Data de lançamento:
November 21, 2014
ESRB Rating:
none
Publisher:
Nintendo
Developer:
none
Model Number:
none
Player Count:
1 player
Also Compatible On:
none
Notes:
none
UPC:
045496891657
ASIN (Amazon):
B00N4ABMG4
ePID (eBay):
1194065989
PriceCharting ID:
35430
Variantes:
gold / super mario / silver / classic / modern / wedding /
Description:
none
Os preços de Mario para (Amiibo) são atualizados todos os dias para cada uma das fontes enumeradas acima. Os preços exibidos são os preços mais baixos disponíveis para Mario na última vez em que os atualizámos.
Os dados históricos de vendas são relativos a transações concluídas mediante um preço acordado entre um comprador e um vendedor. Os nossos preços não têm em conta artigos não vendidos.
O gráfico mostra o preço de Mario no final de cada mês desde o momento em que começámos a seguir o artigo.
Os preços de solto, CIB e novo são os preços atuais de mercado.