Halo: Combat Evolved PAL Xbox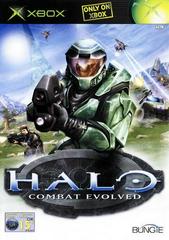 Add this item to your collection.
Keep track of your collection value over time.
Ok
Precio Suelto
Sitio
Precio
Amazon
PriceCharting
eBay
Precio completo
Sitio
Precio
Amazon
PriceCharting
eBay
Precio Nuevo
Sitio
Precio
Amazon
PriceCharting
eBay
Click tabs to see historic sales data.
Click on a listing to see full details.
Ok
Halo: Combat Evolved (PAL Xbox) Detalles
Género:
FPS
Fecha de lanzamiento:
March 14, 2002
PEGI Rating:
Not Applicable
Publisher:
Microsoft
Developer:
none
Model Number:
none
Disc Count:
1 game disc
Player Count:
1 player
Also Compatible On:
none
Notes:
none
EAN / GTIN:
none
ASIN (Amazon):
none
ePID (eBay):
none
PriceCharting ID:
59307
Variantes:
classics /
Description:
none
Los precios de Halo: Combat Evolved para (PAL Xbox) se actualizan diariamente para cada una de las fuentes descritas anteriormente. Los precios que se muestran son los menores para Halo: Combat Evolved la última vez que actualizamos.
Las ventas históricas son las ventas completadas entre un vendedor y un comprador que aceptan el precio. No contamos los artículos no vendidos en nuestros precios.
El cuadro muestra el precio de Halo: Combat Evolved al final de cada mes, por tanto tiempo como hayamos hecho seguimiento al artículo.
Los precios de suelto, CIB y nuevo son los precios actuales del mercado.