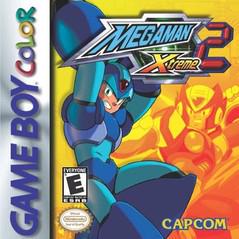 Add this item to your collection.
Keep track of your collection value over time.
Ok
Precio Suelto
Sitio
Precio
eBay

$36.00

Amazon

$37.99

PriceCharting
Precio completo
Sitio
Precio
eBay

$179.96

Amazon
PriceCharting
Precio Nuevo
Sitio
Precio
eBay

$800.00

Amazon
PriceCharting
Click tabs to see historic sales data.
Click on a listing to see full details.
Ok
Mega Man Xtreme 2 (GameBoy Color) Detalles
Género:
Action & Adventure
Fecha de lanzamiento:
October 30, 2001
ESRB Rating:
Everyone
Publisher:
Capcom
Developer:
none
Model Number:
none
Player Count:
1 player
Also Compatible On:
GameBoy Advance
Notes:
none
UPC:
013388240111
ASIN (Amazon):
B00005MOME
ePID (eBay):
8152
PriceCharting ID:
2934
Description:
none
Los precios de Mega Man Xtreme 2 para (GameBoy Color) se actualizan diariamente para cada una de las fuentes descritas anteriormente. Los precios que se muestran son los menores para Mega Man Xtreme 2 la última vez que actualizamos.
Las ventas históricas son las ventas completadas entre un vendedor y un comprador que aceptan el precio. No contamos los artículos no vendidos en nuestros precios.
El cuadro muestra el precio de Mega Man Xtreme 2 al final de cada mes, por tanto tiempo como hayamos hecho seguimiento al artículo.
Los precios de suelto, CIB y nuevo son los precios actuales del mercado.