Lot of NES Games: Ducktales, Chip'n'Dale, Megaman II, Castlevania, Zelda + more (274219008080)
The total value and recent price are shown here.
Adding or removing games below will change the value here.
Next
Value:
$212.21
Price:

$250.00

US Shipping:
$20.00
Ends In:

Closed

Listing Type:

BIN

Make Offer
See the actual eBay listing by clicking this.
Makes it easy to buy the listing or place a bid.
Done
See it on eBay »
This is a list of games found with their value.
You can add additional games with text box above. Or remove games by clicking 'x' when hovering over a game.
Next
Games Included
| Found | Value | |
| --- | --- | --- |
| Adventures in the Magic Kingdom | $8.99 | X |
| Castlevania | $20.84 | X |
| Castlevania II Simon's Quest | $9.65 | X |
| Chip and Dale Rescue Rangers | $11.74 | X |
| Duck Tales | $13.86 | X |
| Final Fantasy | $16.00 | X |
| Legend of Zelda | $16.49 | X |
| Mega Man | $39.55 | X |
| Mega Man 2 | $17.99 | X |
| Mickey Mousecapade | $5.98 | X |
| Paperboy | $11.48 | X |
| Star Tropics | $8.00 | X |
| Teenage Mutant Ninja Turtles | $7.50 | X |
| The Simpsons Bart vs the Space Mutants | $5.99 | X |
| Where in Time is Carmen Sandiego | $6.70 | X |
| Yo Noid | $11.45 | X |
This is the listing description. Red titles were automatically found.
Photos of the listing are below the description.
Next
Listing Description & Photos
hi folks
here you will find bunch nes games im looking clear out my entire collection make room for baby 2 over here honestly i havent touched some these games years but they are now looking for good home that you
heres what youll receive this auction
mickey mousecapade

boxed with manual

ducktales

boxed with insert

adventures magic kingdom

boxed original plastic with all inserts basically new game that i opened only couple times

teenage mutant ninja turtles

boxed with inserts
chipndale

rescue rangers

boxed with all inserts but game label has seen better days

bart vs space mutants

boxed original plastic with all inserts basically new game that i opened only couple times

final fantasy

cart only

star tropics

cart only

yo noid

cart only

castlevania

cart only

castlevania ii

cart only
the

legend zelda

cart only

megaman 2

cart only someone wrote on it stupid me long time ago tried remove what someone wrote on it made it look worse sorta

paperboy

cart only

where time carmen sandiego

boxed with inserts big honkin almanac
cool nes case fits up 10 sleeved games
games were tested on my top loader most worked first try though some are finicky
megaman
ii
paperboy
took couple tries i would also recommend replacing batteries
final fantasy
legend zelda
they held saves when tested but who knows how much longer they have
also i just want note that this auction as there will be no returns accepted that said if you do encounter problems im always glad try assist
please let me know if you have any questions ill be glad chat thank you good luck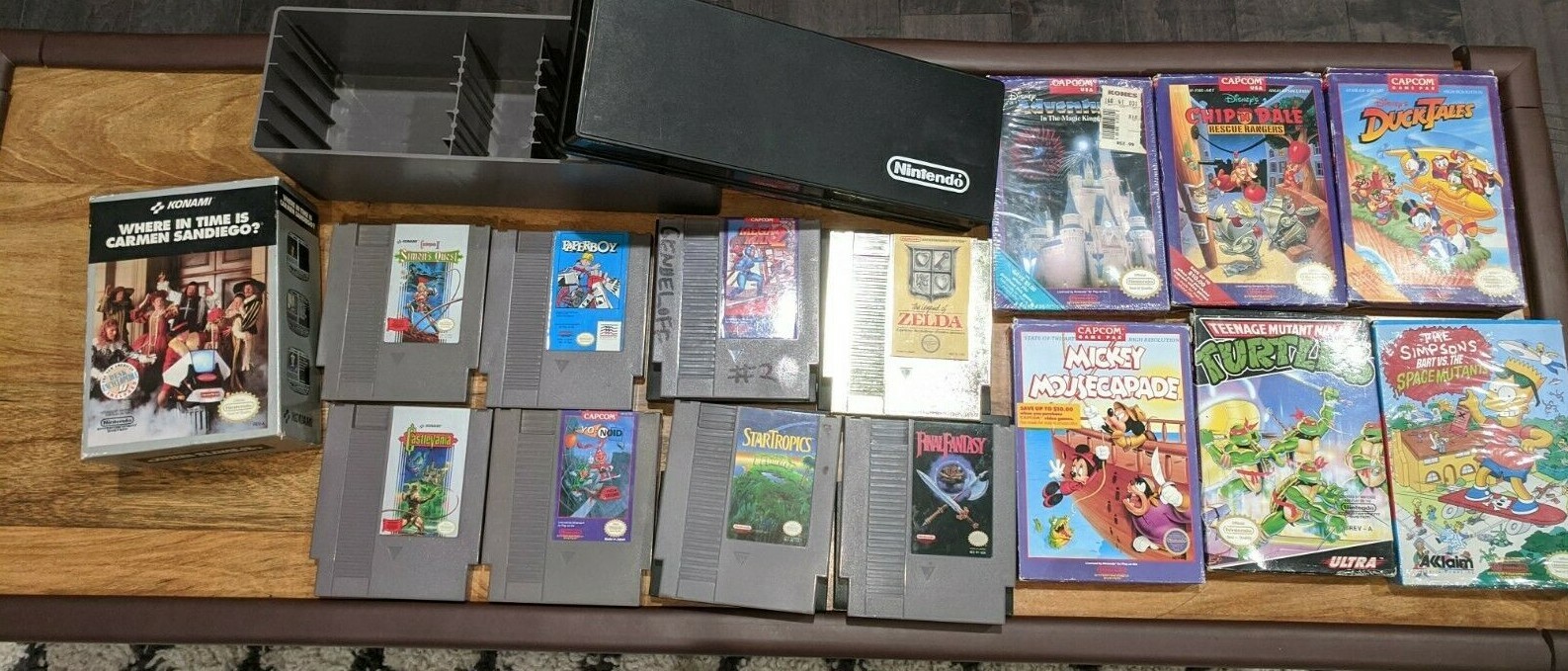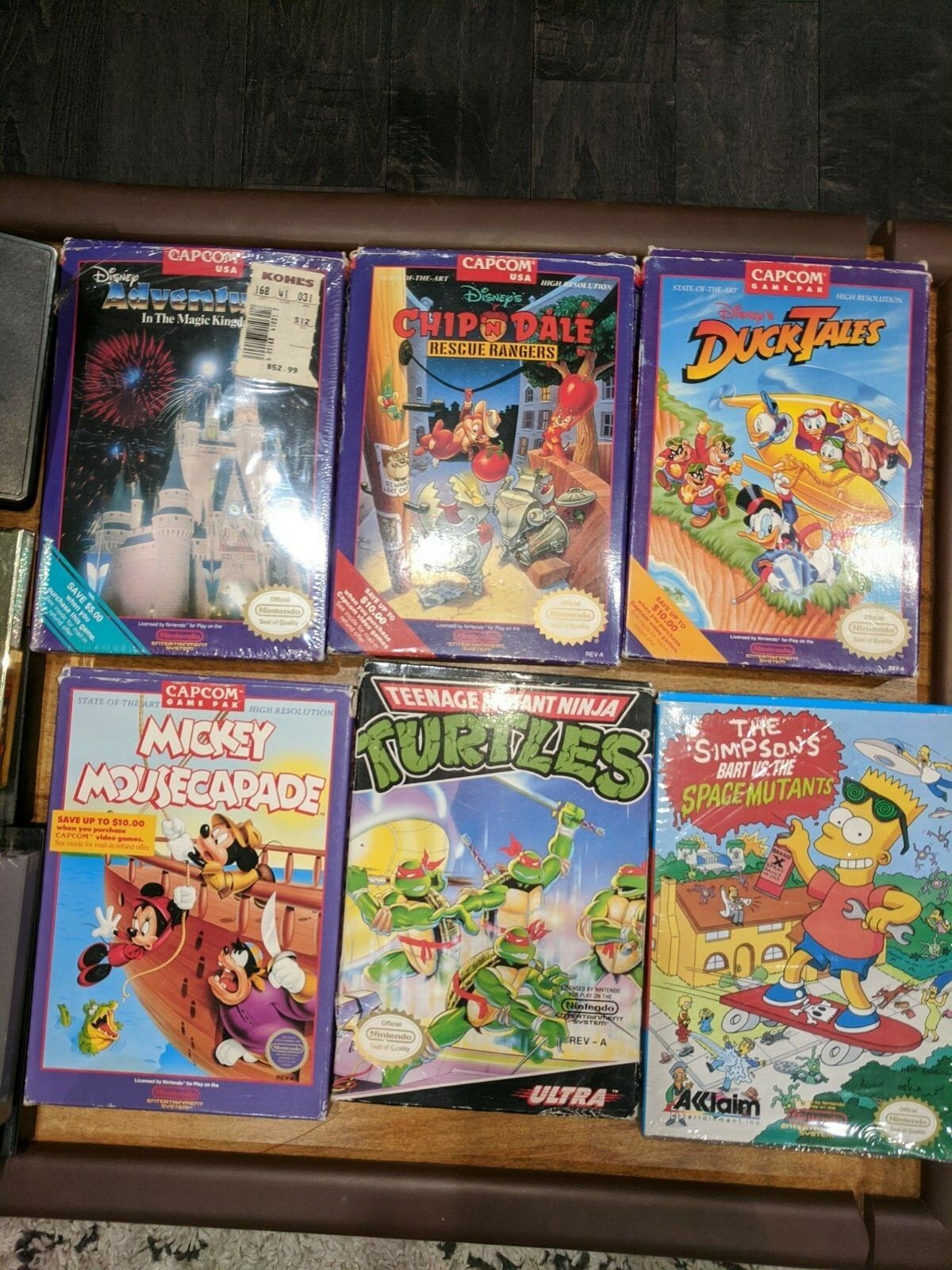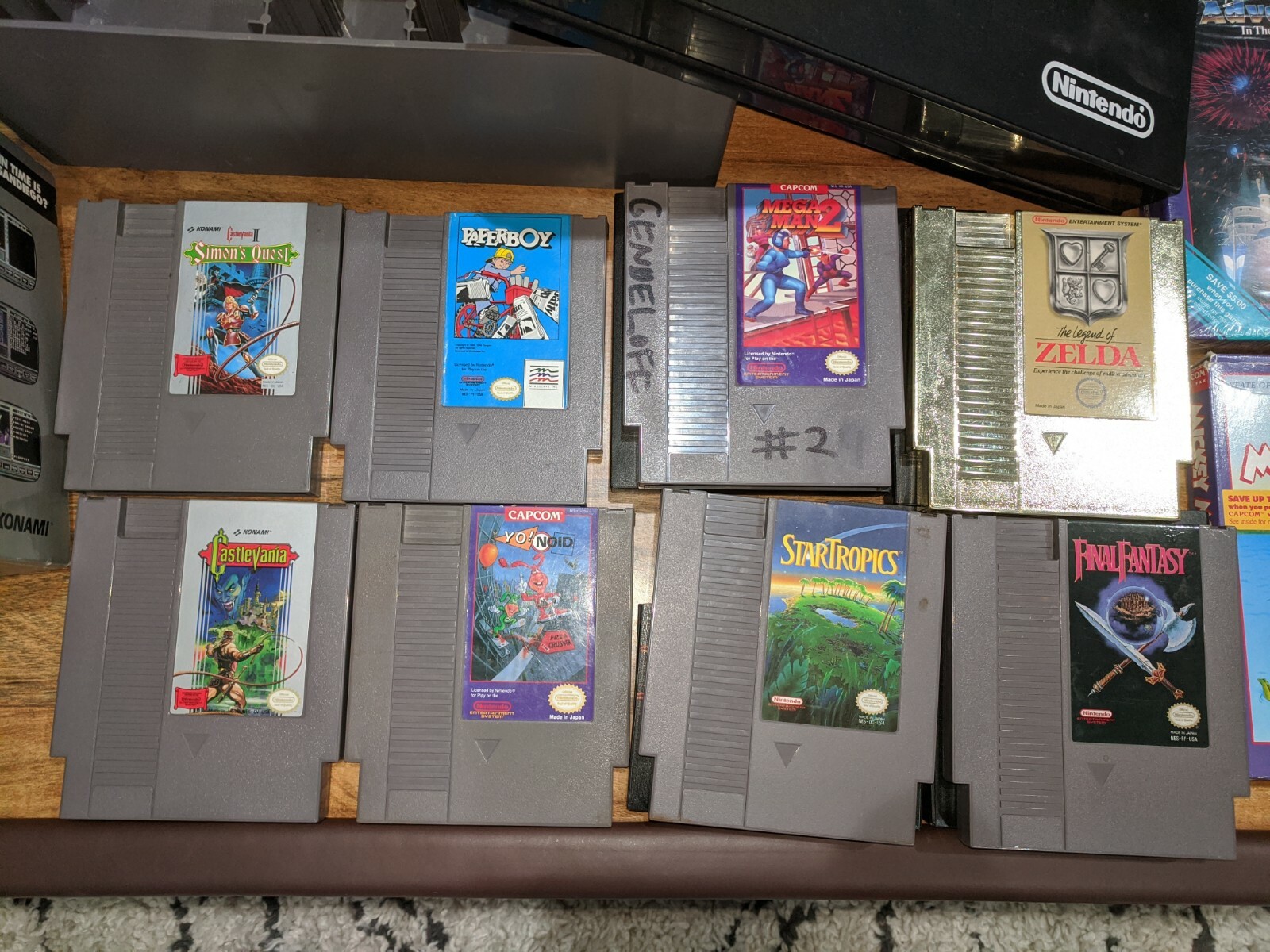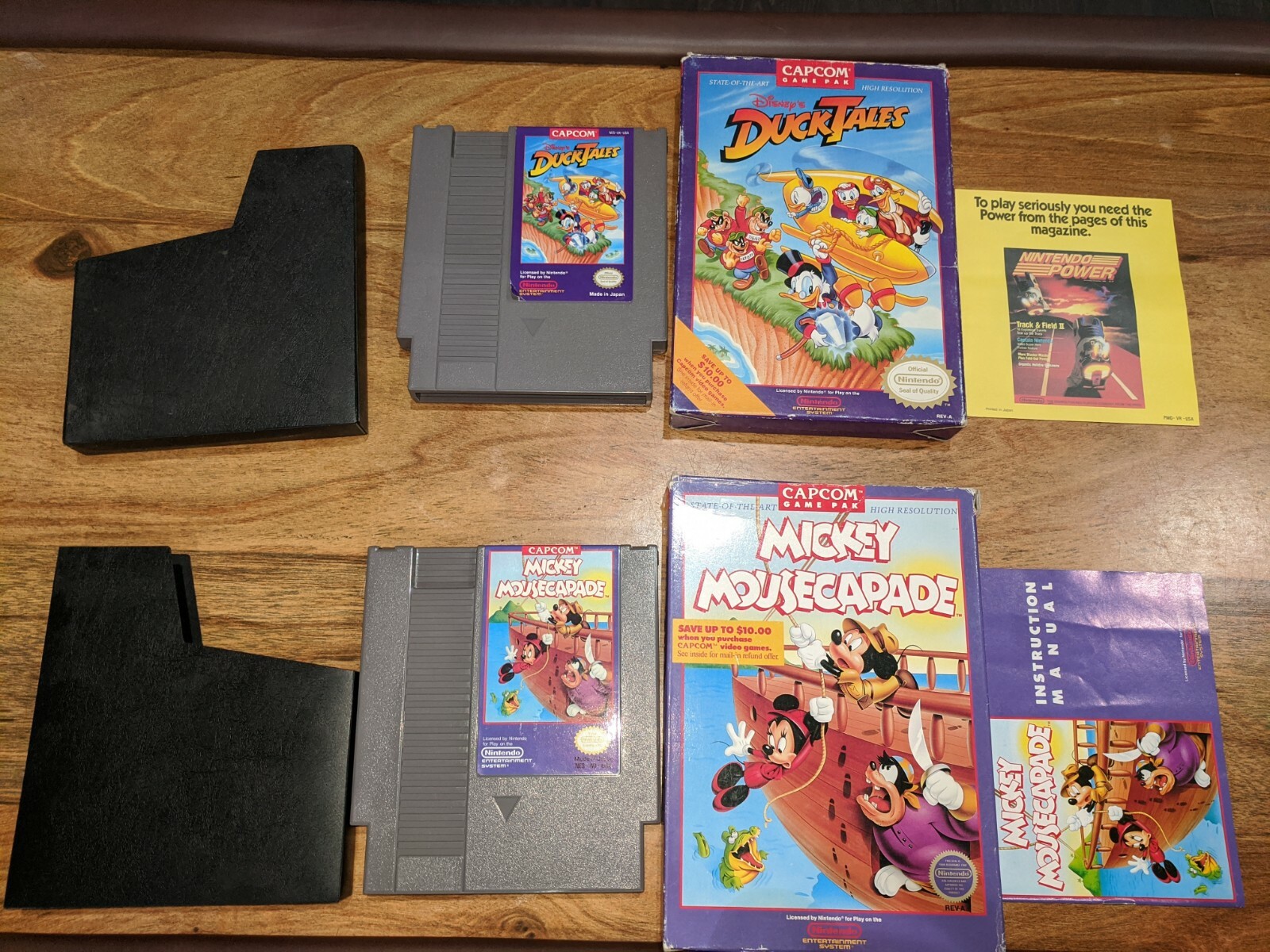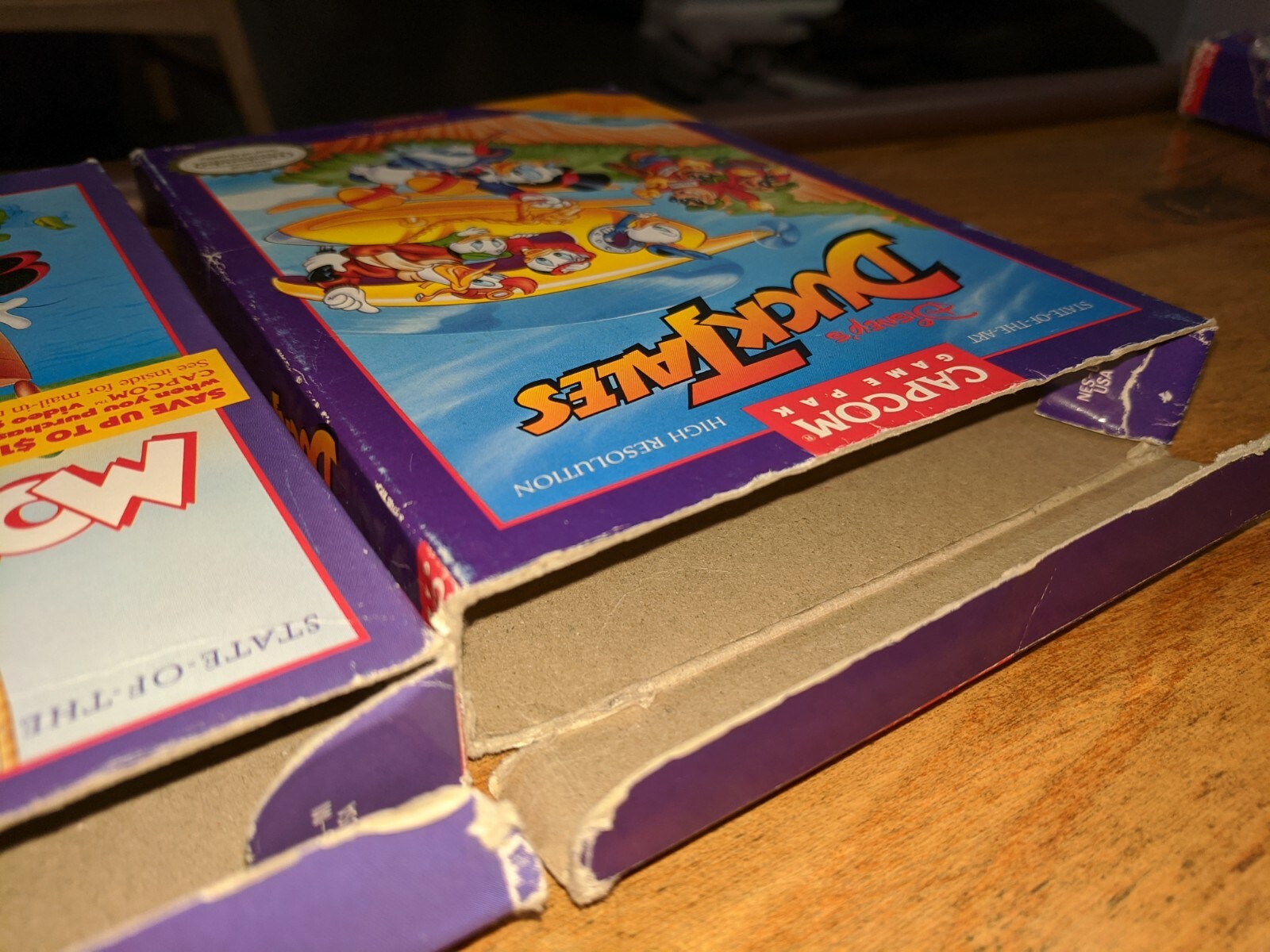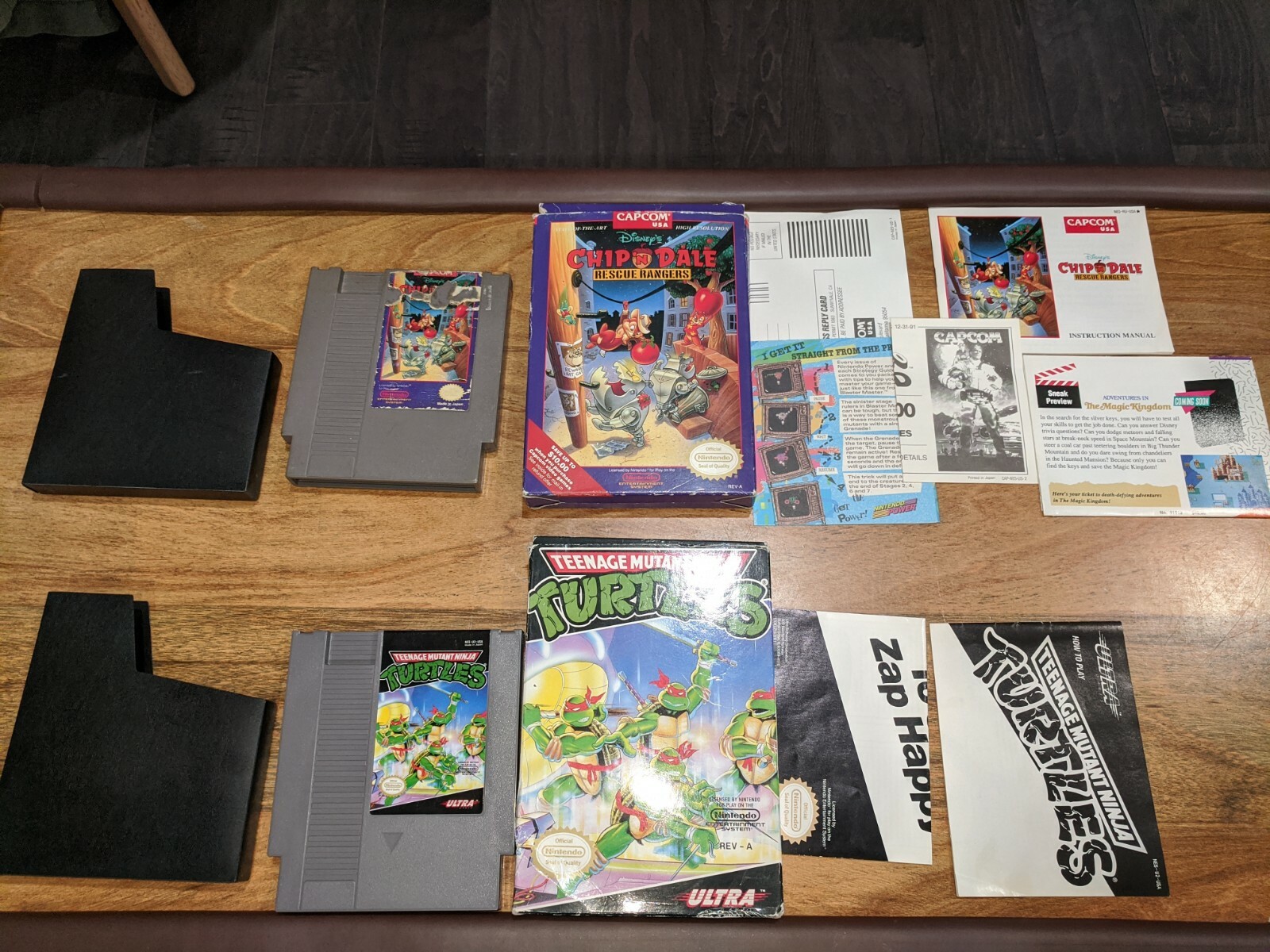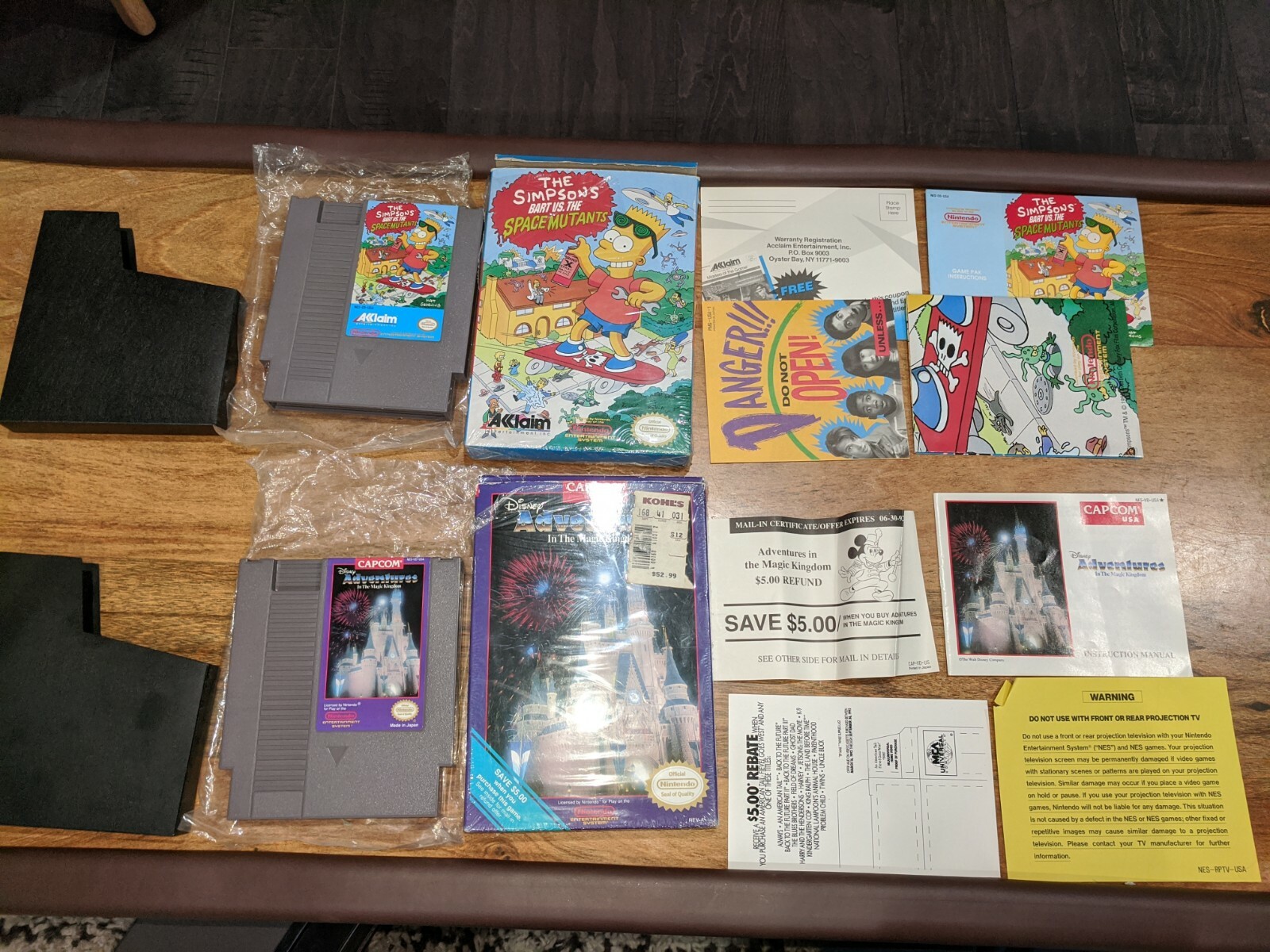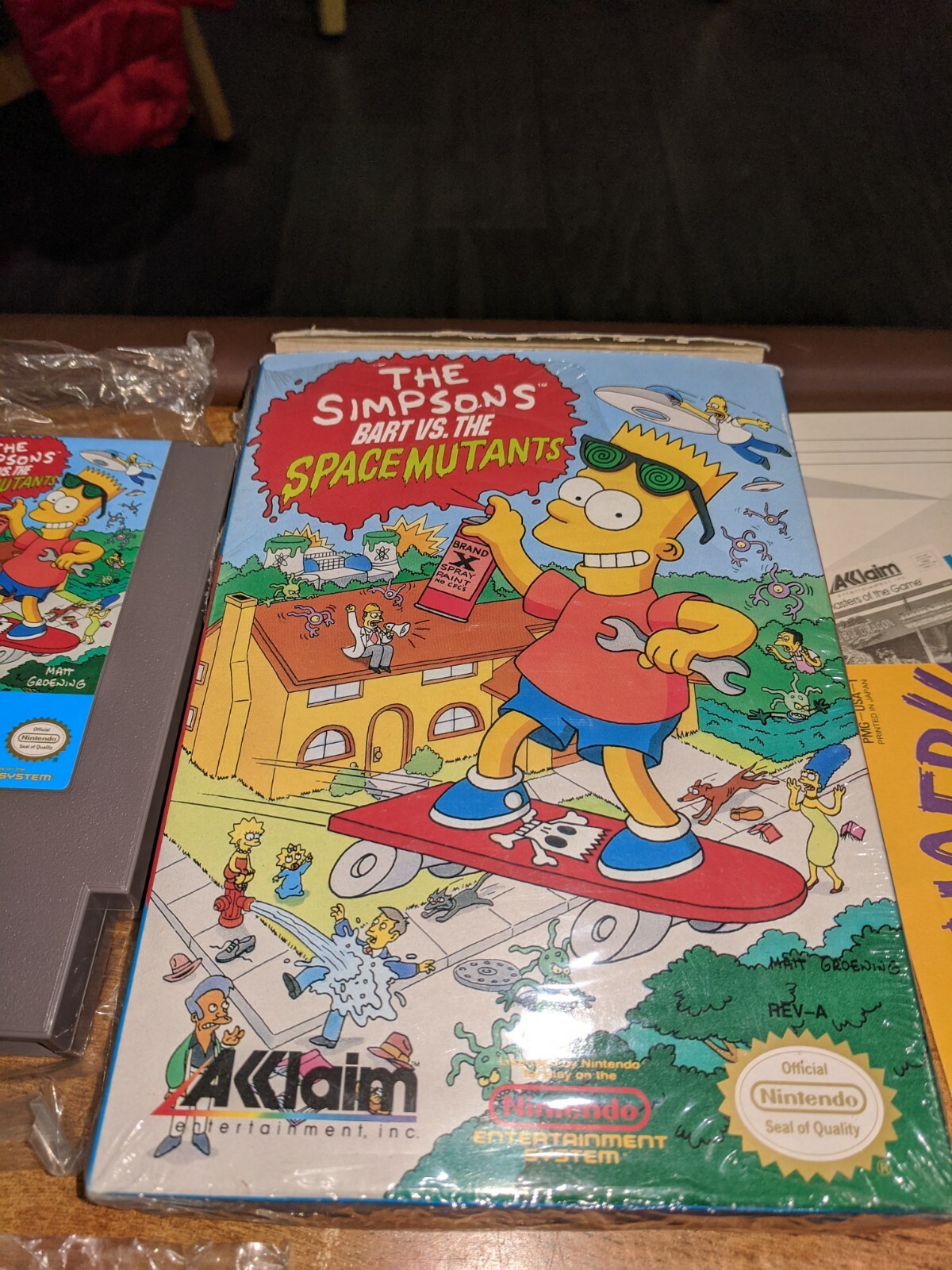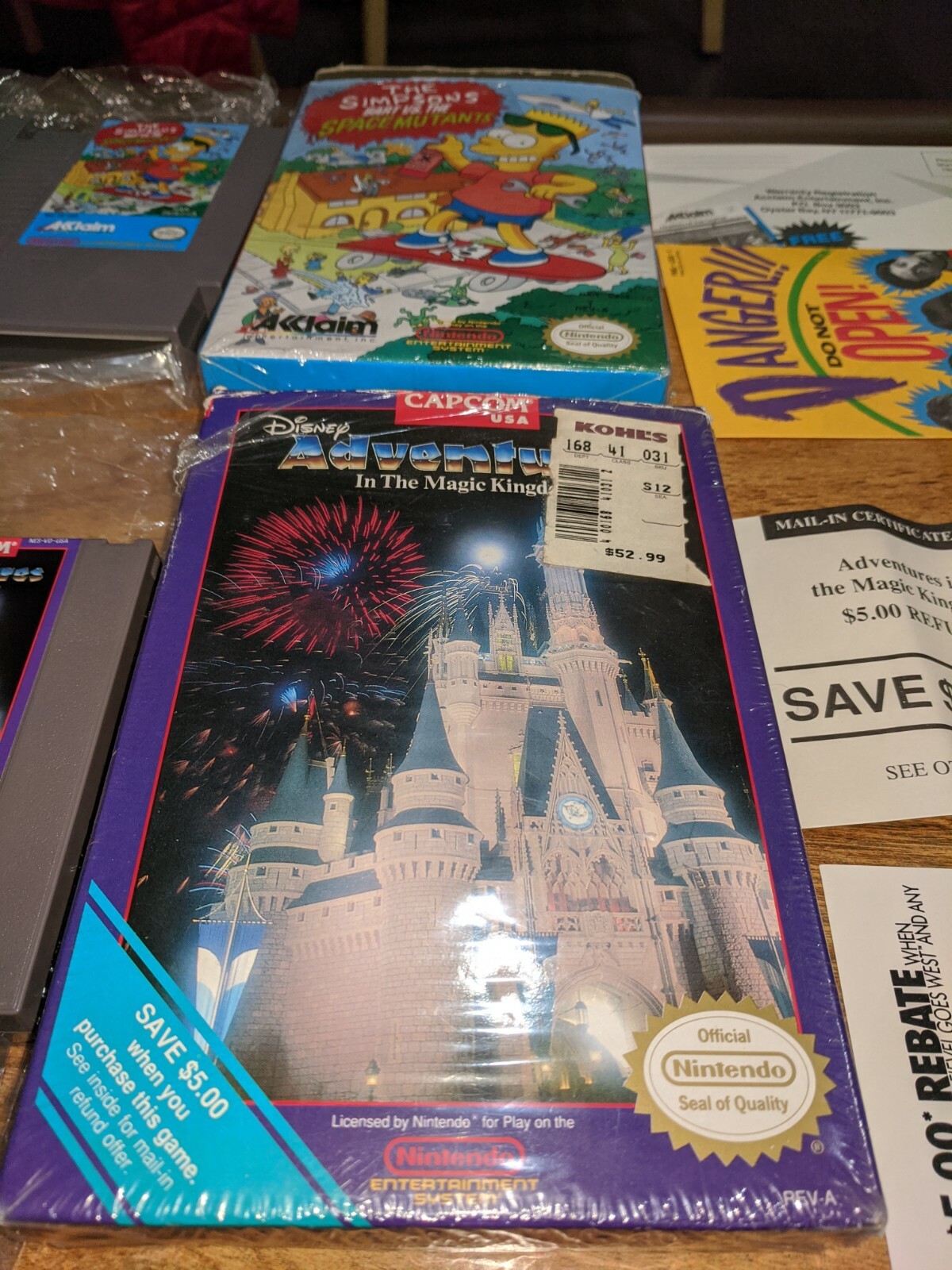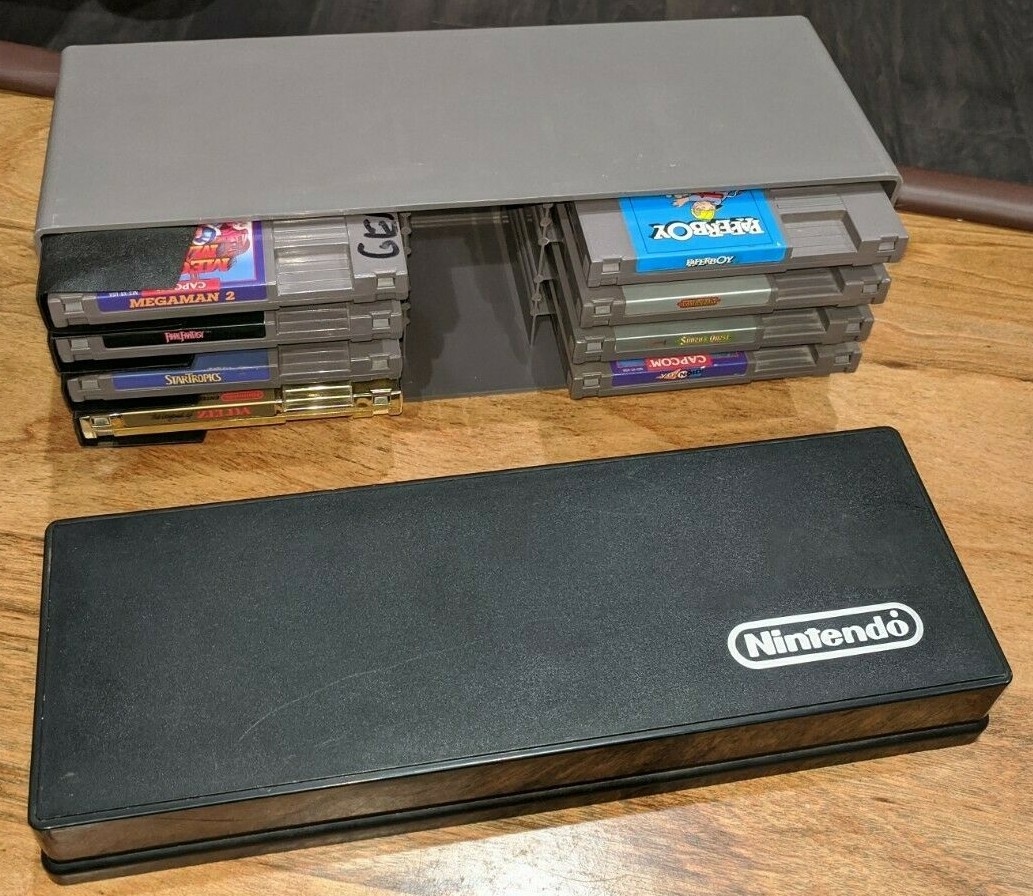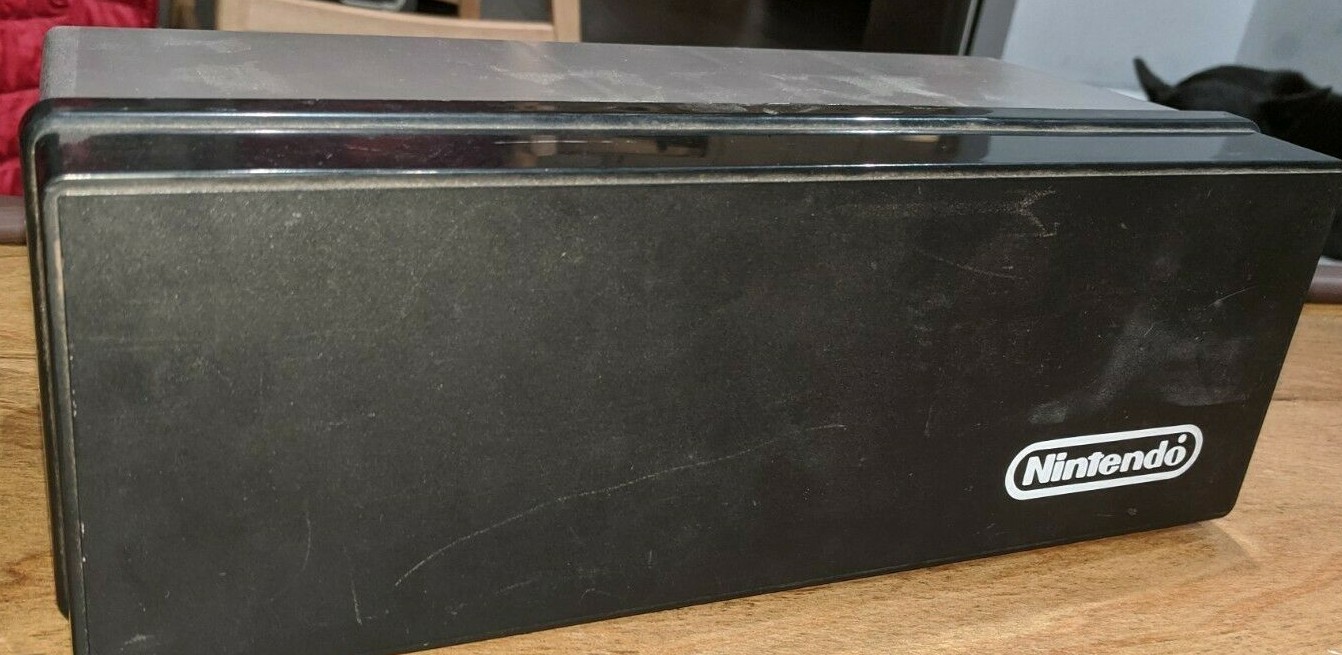 Why are you reporting this lot?